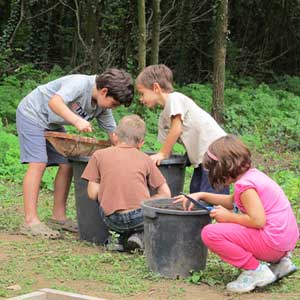 Donors and sponsors can make direct bank transfers, including international transfers, to our account in Italy.
Recipient name: Zappata Romana
Country: Italy
Bank name: INTESA SANPAOLO
IBAN: IT18F0306909606100000065561
BIC/SWIFT: BCITITMM
Subject/reference: "Erogazione Liberale a favore di Hortus Urbis" (Donation to Hortus Urbis)
€ 10,00

For seeds and soil

€ 25,00

For garden tools

€ 50,00

For a complete child gardening tool kit

€ 100,00

For ancient roses

€ 250,00

For an ancient fruit tree

€ 500,00

For gardening equipment

€ 3.500,00

Vineyard with ancient cultivar

€ 5.000,00

For the ancient orchard
We wish to thank you personally, please send us an email with your mail address and date of bank transfer.  THANK YOU!