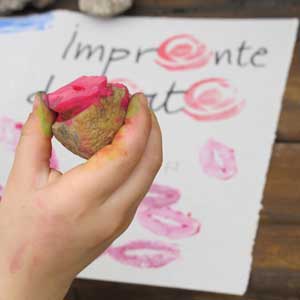 Hortus Urbis is a project initiated by Zappata Romana and the Appia Antica Park.
Joined by: Eutorto and Orti Urbani Garbatella
Supported by: the Province of Rome and the 11th Municipality of Rome.
This project is the result of many cooperative efforts.
Contributors:
Workshops – A&A Music, Associazione Causa, Associazione Ersilio M., Azienda agricola MammaLù, Mario Caponi, Casa degli Alfieri, Marco Cigognetti, Cooperativa sociale Cassiopea, Valentina De Martino, Ecologistica Srl, EU's il buono fatto bene,  Eutorte, Floriana bulbose, Giardinieri Sovversivi Romani, Salvatore Ianni, InForma Libris, Enrico Lazzari, Mani nella Terra, Gioia Marchegiani,  Orti Urbani Garbatella, Alessandro Palenca, Tommaso Radice, Fabiana Raffaele, Roseto Comunale, Giovanni Salerno, Antonello Santelli, SemidiCarta, Slow Food Roma, Società Agricola Coraggio, StudioArturo, Lorenza Zambon
Gardening  -  Eutorto, Fermenti di Terra, Giardinieri Sovversivi Romani, Legambiente Garbatella, Orti Urbani Garbatella, Società Agricola Coraggio, Spazio4, Antonio Bellante, Matteo Bianchi, Sylvaine Borghesi, Federica Cane, Claudio Capogna, Ilaria Conti, Marina Da Forno, Francesca De Dominicis, Valentina De Martino, Luigi Di Paola, Pierluigi Falconi, Luciana Fattori, Giancarlo Fiorito, Vittorio Iorio, Enrico Lazzari, Mariella Gaeta Pantusa, Maria Emanuela Galanti, Claudia Sabina Giordano, Anna Iaquinta, Serena Luciani, Franca Marando, Carlo Mastropietro, Matteo Micalella, Fabiana Raffaele, Cecilia Rocchi, Daniela Romoli, Patrizia Romoli, Ruggero Ruggeri, Gloria Salvatori, Marco Sanesi, Vanessa Scarpa, Esmé Sciaroni, Francesco Sisinni, Julianne Stelmaszyk, Luciano Tafani, Sezgi Uygur, Massimo Valdastri, Maya Vetri, Francesca, Simone, Luigi F. Francesco F., Luciano, Giulio,  Simona, Giulio Maria.
Materials and donations - Cobragor, Donato Cioli, Community Gardens As Appleseeds, Sabina De Tommasi, EU's, Florivivaistica del Lazio, Gramaglia, Idee con gusto, Idea Verde, Ies Abroad, Inea, Itas Emilio Sereni, Anna Iaquinta, Enrico Lazzari, Carlo Mastropietro, Andrés Peñalosa and family, Piccoli indiani, Scott and Mara Roberts, SemidiCarta, Società Agricola Coraggio, SemidiCarta, Teatro di Roma, Valeria's friends, Vivai Graziella.
We thank everyone who has generously placed their skills at Hortus Urbis's disposal. A special thanks to: Mario Caponi for his availability to our impossible demands, Annamaria Ciarallo a superb source on Roman lifetimes uses, Olivier Gerard for his precious contacts, Enrico Lazzari for his enthusiastic way of sharing his gardening skills, Alessandro Palenca for his excellent practical tips, and for their hard work during the project design Jessica Fleming, Spenser Gruenenfelder, Métilde Harvard, Yesenia Castellanus, Antonio Liantonio, Giulia Napoli, David Pulju, Alec Singer. University: Cornell University, University of Minnesota, Wisconsin University Rome Program, Berkley University, GustoLab.