During the month of February, before the Spring arrival, a dense calendar of events will take place at the Hortus Urbis.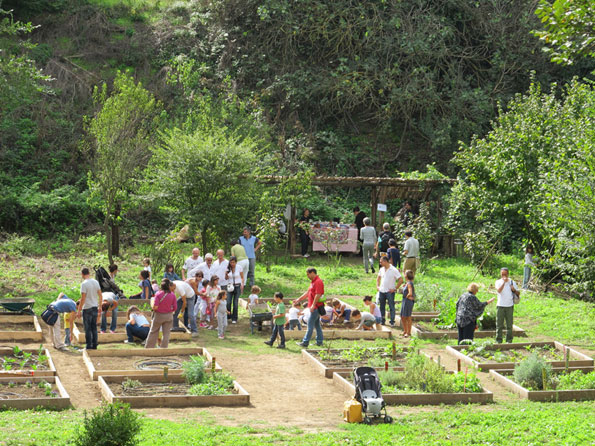 Activities start on Saturday 6 th with the volunteer gardening works open to all, to make the garden more hospitable and beautiful.
Follows on Saturday 13th the weaving seminar "from branches to basket" to learn how to make your own hand made basket and bring it home.
On Saturday 20 th the gardening course (VI edition) begins with an expert in natural horticulture and ornamental gardening to learn how to start and take care of a garden. There will be the possibility to practice on soil, flowerbed arrangement, intercropping, sowing in pot and transplanting, plant's maintenance, ancient irrigation, diseases and remedies for parasites. For school teachers a number of free admittances are foreseen to raise school's awareness on gardens, as an internationally renowned priority.
On Saturday 27 th there will be a new seminar on fruit tree's pruning and on March 5th the II edition of the successful seminar on roses, with the Orto Botanico and Roseto Comunale experts.
On Sunday March 20 th, in occasion of the garden's 4° Birthday celebration, with the season's first activities for kids and seed swap, the movable library arrives, a new attraction in the garden will be introduced.
Since 2012 Hortus Urbis is an edible garden along the Almone river next to the via Appia Antica, the ancient Regina Viarum. The project is innovative not only because it has recovered an abandoned area with the help of volunteer gardeners but also for its educational focus on ancient Roman plants.
The garden has 16 square-shaped flowerbeds, stretching out for about 50 Roman feet and occupying a surface of about 225 square meters. About 80 varieties of plants have been selected among those quoted by Columella, Pliny the Elder, Cato, Virgil and the recent discoveries of Pompei's excavations.
The garden hosts every Sunday workshops for children focused on nature and culture, during the week school and university visits, on weekends courses for grownups not only on gardening but also on wild edible plants, cooking and watercolor.
For information and details: hortus.zappataromana@gmail.com